Blogs — canine physiotherapy
• canine physiotherapy • east yorkshire • equine physiotherapy • horse • local press • north lincolnshire • physiotherapy • RAMP • rehabilitation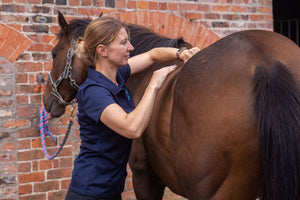 EAST YORKS MUM REALISES CHILDHOOD DREAM BY LAUNCHING NEW BUSINESS HELPING INJURED ANIMALS An East Yorkshire mum has realised her childhood ambition by launching her own business helping injured animals. Gemma Coates gave up her job as Park Manager at her family's holiday park business to go back to college to re-train as an animal physiotherapist. Now the mother-of-two is fulfilling her dreams by dedicating herself to healing injured animals. Gemma,36, who is based at Welton near Hull, is now a fully qualified and registered animal physiotherapist after completing two and half years training at the College of Animal Physiotherapy...
---
• canine physiotherapy • east yorkshire • equine physiotherapy • horse • physiotherapy • RAMP • rehabilitation
I feel so proud and privileged to have been accepted on to the register. Not only does it give confidence to my clients and the vets I work with that "I know my stuff" but it also reminds me that I have worked hard to get to where I am today and to be recognised alongside other long standing members of the animal therapy community is a great honour.   The register is relatively new and was set up to bring some clarity to the field of animal therapy, which is vast. With various methods being practiced and many routes...